The Academy Award nominations were announced earlier this morning. As always there were the sure things, the occasional surprise inclusion or "snub" as well as the complete shut outs. These will be my brief thoughts on the major categories. I haven't seen every film nominated so I won't be judging each performance in terms of whether it "deserves" to be nominated- this will be more about what direction I think the race will be going in each category. So, without further ado, the nominees...
Best Actor
Christian Bale,
American Hustle
Bruce Dern,
Nebraska
Leonardo DiCaprio,
The Wolf of Wall Street
Chiwetel Ejiofor,
12 Years a Slave
Matthew McConaughey,
Dallas Buyers Club
Certain pundits weren't sure if it'd be Bruce Dern in Nebraska or Robert Redford in
All is Lost
- both are Hollywood veterans- that'd get a nomination in this category, or if both would be shut out. Dern has taken the veteran slot, with Redford shut out. Dern has the veteran card but he faces stiff competition, particularly since the film, while nominated for Picture and Director, still seems a little under the radar.
I'm happy Leonardo DiCaprio made it, especially since there was some doubt about his chances around the time The Wolf of Wall Street was released. If you remember, the academy screening of the film ended with one member blasting Scorsese, leading to people believing the film was too edgy for certain members. Of course that didn't stop the film from gaining several nominations this morning. This is DiCaprio's first nomination since 2006's Blood Diamond and I feel he's been shut out a few times since then, particularly for 2010's
Shutter Island
. I really think DiCaprio should win. I'm not going to lie, DiCaprio is a favourite actor of mine and this may be his best performance yet. While some may say the performance is just showboating I think DiCaprio nails the character of Jordan Belfort and that his theatrical/method style of acting is more perfectly suited for this character than his previous roles.
I also wouldn't mind see Chiwetel Ejiofor winning. He's one of those hard working actors who's paid his dues and definitely deserves to be here. In another year, he'd absolutely be the frontrunner for his portrayal of Solomon Northrup, a black man born free but sold in to slavery- a man who attempts to retain his humanity and his sense of self under inhuman conditions.
Despite America Hustle being a frontrunner in several categories, including Best Picture, I don't see Christian Bale winning. I think Matthew McConaughey, particularly after his Golden Globe win on Sunday, may take it. That's right, we may soon be living in a world where Academy "Award winner Matthew McConaughey" will start being heard and seen in movie trailers. I haven't seen
Dallas Buyers Club
yet but his role in the true story of a man who was diagnosed with AIDS while helping other AIDS patients get hold of a medication that can prolong their lives- just sounds like the type of role that wins an actor an Oscar, especially since he lost more than 40 pounds to play the part. It'd also cement his career reinvention.
Will Win: Matthew McConaughey
My Pick: Leonardo DiCaprio
Best Actress
Amy Adams, American Hustle,
Cate Blanchett, Blue Jasmine,
Sandra Bullock, Gravity
Judi Dench, Philomena
Meryl Streep, August Osage County
Back in August when Woody Allen's
Blue Jasmine
was released it really felt like the Best Actress Oscar was Cate Blanchett's in a walk. And more than 4 months later, despite some heavy hitters in the race, Blanchett still appears to be the frontrunner. Her role as a former socialite- who has to live with her adopted sister after her husband (Alec Baldwin), a Bernie Madoff inspired businessman goes to prison- is a devastating portrayal of a woman unable to embrace reality. Some feel the performance is too hammy but I don't think a role like this would work unless it was broad.
Sandra Bullok brings humanity to the spectacle that is
Gravity
- and certain pundits suggested she could win her second Oscar after winning for
The Blind Side
in 2010 but I feel that her competition is a little too strong for her to win a second time.
Poor Amy Adams can't catch a break. In a weaker year she could've walked away with the Oscar. This is her first nomination in the Best Actress category after four nominations in the Supporting Actress category. Though you never know. Some voters may feel she's due, which could lead to her upsetting Blanchett.
Judi Dench won Best Supporting Actress for 8 minutes of screen time in Shakespeare In Love. But many voters probably want her to win for a more prominent performance. Like Adams, Dench may be the upset in this category.
Meryl Streep is on her 18th nomination for
August: Osage County
. I think this is more of a obligatory nomination for Streep rather than a nomination that'll lead to a win. Though no doubt Streep will eventually win a fourth Oscar.
Will Win: Cate Blanchett
My Pick: For now, Blanchett


Best Supporting Actor
Barkhad Abdi,
Captain Phillips
Bradley Cooper,
American Hustle
Michael Fassbender,
12 Years a Slave
Jonah Hill,
The Wolf of Wall Street
Jared Leto,
Dallas Buyers Club
A big congratulations to Barkhad Abdi, who made his film debut as the Somali pirate leader who hijacks the merchant ship in
Captain Phillips
. Abdi was a limousine driver and disc jockey before starring in the film. It's a great little story and I'm happy for him.
Michael Fassbender, who many felt was shut out for his role as a sex addict in Shame received his first nomination this morning for his performance as Northrup's most ruthless slave master. It's a performance that's both ferociously evil but layered and if I was voting I would cast my ballot for him.
Jonah Hill was a bit of a surprise but he has really come in to his own as a genuine actor with this role. Cooper scores his second consecutive nomination at the Oscars, showing that his first nomination for
Silver Linings Playbook
, another
David O. Russell joint, wasn't a fluke.


But I think this is Jared Leto's to lose. The film not only marks his return to acting after several years of being the frontman of the band 30 Seconds to Mars, like McConaughey, his role as Rayon, a transgendered man with AIDS is the type of performance that screams Oscar.


Will Win: Jared Leto
My pick: Michael Fassbender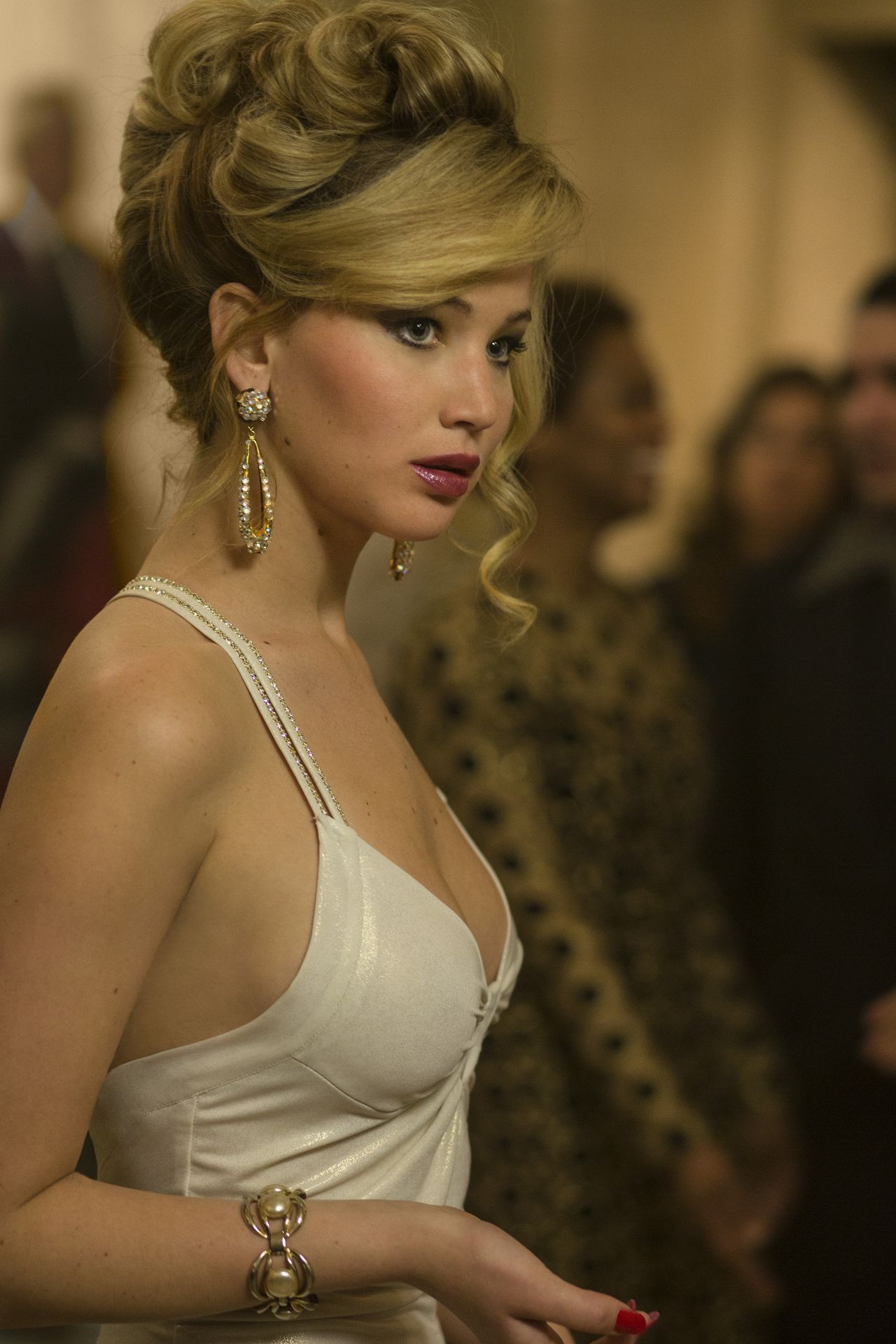 Best Supporting Actress
Sally Hawkins, Blue Jasmine
Jennifer Lawrence, American Hustle
Lupita Nyong'o, 12 Years a Slave
Julia Roberts, August: Osage County
June Squibb, Nebraska


It's nice to see Sally Hawkins here. She got Oscar buzz for her breakthrough performance in Mike Leigh's Happy-Go-Lucky but didn't make the cut. Her performance in Blue Jasmine is usually the type of performance that can be overshadowed by an actor like Blanchett. But you need Hawkins' to help ground the film.


Jennifer Lawrence appears to be the frontrunner which is unfortunate. Lawrence is a talented and charming actress but I don't think she really deserves to win two consecutive Oscars. There are so many actors who have to pay their dues, including certain actresses in this category. I genuinely don't think Lawrence has earned the right to be a two time Oscar winner. Now, I haven't seen American Hustle so I could be totally blown away when I see the film but I think someone else deserves a shot at the win.


If 12 Years a Slave was more of a frontrunner for Best Picture, Nyong'o could be swept along but it appears the film, despite receiving nine nominations, faces more of an uphill climb than it did back in September.
While I'm not overly familiar with June Squibb's work, she's definitely one of those "paid his/her dues" actors and even without even without seeing Nebraska I think she deserves more of a chance at the win.
This is Julia Roberts' first nomination since her Oscar winning role for
Erin Brockovich
. In another year she'd have a better chance but this may very well be Lawrence's to lose.
Will Win: Jennifer Lawrence
My Pick: Sally Hawkins
Best Director
Alfonso Cuaron,
Gravity
Steve McQueen,
12 Years a Slave
,
Alexander Payne, Nebraska
David O. Russell,
American Hustle
Martin Scorsese,
The Wolf of Wall Street
The Best Director category didn't offer too many surprises. Scorsese made it, which is good. While there's not as much pressure on the Academy to honor him after finally giving him an Oscar for 2006's
The Departed
, Scorsese definitely deservers to be a repeat winner. Winning for The Wolf of Wall Street may actually be a more "deserving" win than
The Departed.
At 71 his film had more pure cinematic energy than ones made by directors half his age.
Alexander Payne's due factor in this category is growing but he was more of a contender for 2011's
The Descendants.
If Alfonso Cuaron won Best Director it'd be the second year in row a director won for helming a 3D film. Last year Ang Lee won for
Life of Pi.
Cuaron won the Golden Globe on Sunday but the Golden Globes haven't matched with the Best Director Oscar that often these past several years. David Fincher won the Golden Globe while losing the Oscar to Tom Hooper. James Cameron won the Golden Globe for
Avatar
but Kathryn Bigelow- his ex-wife no less- won the Oscar for
The Hurt Locker
. And some voters may view
Gravity
as more of a technical achievement than a brilliantly directed film. Still, he has a good chance since many view his work on
Gravity
ground-breaking.
If Steve McQueen won he'd make history as the first Black director to receive the Best Director Oscar. If I was voting I think I'd go for McQueen, not just for history sake but because his direction was nothing short of stunning. The shot of Solomon hanging in that tree for what seems like a lifetime may be the most unforgettable cinematic image of 2013.
Last year I though David O. Russell could possibly win for
Silver Linings Playbook
but he walked away empty handed.
American Hustle
is viewed as the frontrunner so this could be his year. Though if there's a split between Picture and Director someone else could win over Russell even with
American Hustle
winning Best Picture.
Will Win: Alfonso Cuaron
My Pick: Steve McQueen
Best Picture
American Hustle
Captain Phillips
Dallas Buyers Club
Her
Gravity
Nebraska
Philomena
12 Years a Slave
The Wolf of Wall Street
This past September
12 Years a Slave
was deemed the frontrunner for Best Picture. In a more just world it'd still be the frontrunner.
12 Years a Slave
will be looked back on as one of the most important and essential films made about American slavery and a lasting testament to the story of Solomon Northrup. I feel that if America Hustle wins future generations will look back and say "That won?" As I mentioned earlier, Gravity may be deemed more of a spectacle than a genuinely great film, which may hurt its chances.
The Wolf of Wall Street
may still be too edgy and raunchy for older viewers.
Philomena
and
Nebraska
seem a little too small scale to win Best Picture and
Her
has a better shot in the Original Screenplay category.
Dallas Buyers Club's
big wins will be in the acting categories. For now, I'll go with
American Hustle
for the win, with
Gravity
and
12 Years a Slave
as its biggest competition.
Will Win:
American Hustle
My Pick:
12 Years a Slave
Original Screenplay
Woody Allen,
Blue Jasmine
Spike Jonze,
Her
Bob Nelson,
Nebraska
Erin Warren Singer and David O. Russell,
American Hustle
Craig Borten and Melissa Wallack,
Dallas Buyers Club
If Her doesn't strike Oscar voters as too weird Jonze has a good shot at taking this. Woody Allen's last win in this category was for 2011's
Midnight in Paris
. While
Blue Jasmine's
script is arguably even stronger than
Midnight,
I feel either Her or America Hustle will take it. There's also the resurgence of the controversy surrounding Allen's personal life after Ronan and Mia Farrow's tweets during last Sunday's Golden Globes.
Will Win:
Her
My Pick: For now,
Blue Jasmine,
but it'll probably be
Her
after I've seen it.
Adapted Screenplay
Richard Linklater, Julie Delpy and Ethan Hawke,
Before Midnight
Steve Coogan and Jeff Pope,
Philomena
Billy Ray,
Captain Phillips
John Ridley,
12 Years a Slave
Terence Winter,
The Wolf of Wall Street.
I would love for
Before Midnight
to win here, despite feeling that it's a bit odd that a sequel automatically considered adapted, though I guess it's understandable. Linklater and his actors know Jesse and Celine so well that the ark of this screenplay feels completely organic. Winter's screenplay may be deemed too scattered and not focused enough. I feel
Before Midnight
does have a good chance at the win though Ridley's screenplay could win if
12 Years a Slave
is voted Best Picture.
Will Win:
Before Midnight
My Pick:
Before Midnight
So, those are my initial thoughts on the nominations. I'm disappointed
Inside Llewyn Davis
and its star Oscar Isaac were shut out, as well as
Blue is the Warmest Color
not being deemed eligible for Best Foreign Language film. So, what are your thoughts on the nominations and the Oscars in general? Who was snubbed and who are you happy for? The Oscars will air on March 2nd, 2014 with Ellen DeGeneres.