It's the day that causes both joy and rage in the hearts of cinephiles around the world. Yes, it's Oscar nomination day. As to expected, there were sure things, glaring omissions, and some pleasant surprises. But this is also one of the Academy's most controversial years. The big snub everyone is talking about is the almost complete shutout of Ava DuVernay's Selma, the film about Martin Luther King, Jr. and his fight for the right for African Americans to vote. Selma did manage a Best Picture nomination, as well as Best Original Song, David Oyelowo's acclaimed performance as King did not make it in to the Best Actor race, and DuVernay did not receive a Best Director nomination. If she had gotten the nomination she would've been the first African American woman to be nominated in the category. I haven't seen Selma so I can't give my opinion on the film but it is a shame that a film which is so relevant to America right now doesn't have more of a presence in the nominations. And the fact that all the acting nominees are white is a big step backwards after last year's most diverse line up.
The Best Supporting Actor category didn't offer any surprises. The nominees are Robert Duvall for The Judge, Ethan Hawke for Boyhood, Edward Norton for Birdman, Mark Ruffalo for Foxcatcher and J.K. Simmons for Whiplash. Hawke has grown on me over the years and Linklater has gotten what may be the best performance from him in Boyhood. Ruffalo continues to be an underrated actor and I'd love to see him win one day but I think Simmons is a lock for the win. His performance as the drill-sergeant-like music instructor Terence Fletcher is terrifying, pathetic, and compelling.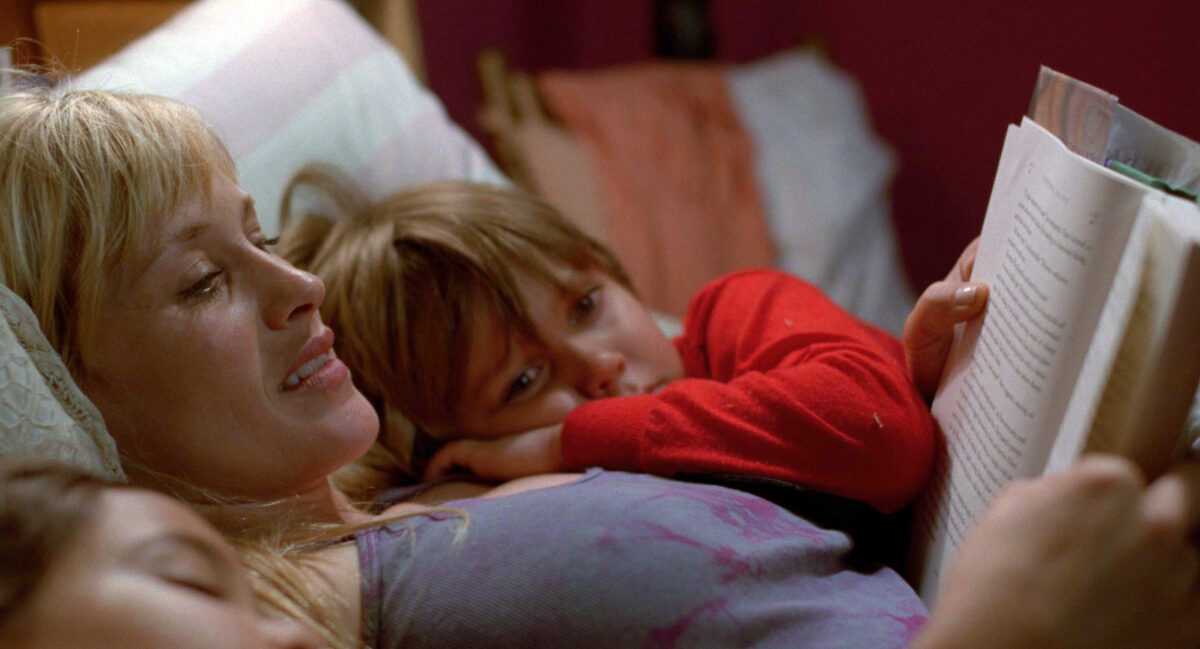 The nominees for Best Supporting Actress are: Patricia Arquette, Boyhood, Laura Dern, Wild, Keira Knightley, The Imitation Game, Emma Stone, Birdman, and Meryl Streep, Into The Woods. Admittedly, I don't bang the drum for Emma Stone like others do. I was hoping she'd be left out. However, she's been a lock for a nomination for a while. Though to be fair, she is good in the film. Canada's own Jean-Marc Vallee has for the second consecutive year directed two actors to lead and supporting nominations. Last year his film Dallas Buyers' Club garnered nominations and subsequent wins for Matthew McConaughey and Jared Leto for Best Actor and Best Supporting Actor, respectively. His follow up film Wild not only got Dern an unexpected nomination but Witherspoon is also nominated for Best Actress. Streep is here because she's Streep.
As with Supporting Actor this category is already sown up by this point. Arquette is the frontrunner and will walk away with the Oscar. She played the part of Olivia Evans over 12 years As with everything about Linklater's Boyhood, this provides a rare authenticity to her performance. But putting aside Boyhood's narrative conceit, Arquette gives a lived in and emotionally honest performance. And like Simmons Arquette has a hard working and reliable actor for many years. I thin many feel she's due for Oscar's recognition.
In Best Actress we have: Marion Cotillard, Two Days, One Night, Felicity Jones, The Theory of Everything, Julianne Moore, Still Alice, Rosamund Pike, Gone Girl, and Reese Witherspoon, Wild. It's great to see Pike nominated here. There was a question of whether her role as Amy Dunne was too unlikable and evil to get a nomination but it's a challenging role and Pike deserves acknowledgement for pulling it off.. Cotillard sneaked in this year, after getting boatloads of for her performance in both this film and The Immigrant. I think pundits were expecting Amy Adams to get in for Tim Burton's Big Eyes but Cotillard took that spot. It appears it's a "due" year for Moore. She's received five Oscar nominations- including today's- but has never won. In Still Alice, Moore plays a woman who's diagnosed with Alzheimer's. It feels like not many people outside the critic community has seen or heard about the film. But the role sounds like the type that wins actors Oscars. If Witherspoon hadn't won already for 2005's Walk The Line, she'd be more of a threat. But I think this is Moore's year.
For Best Actor it's: Steve Carell, Foxcatcher, Bradley Cooper, American Sniper, Benedict Cumberbatch, The Imitation Game, Michael Keaton, Birdman, and Eddie Redmayne, The Theory of Everything. Cooper was a big surprise, upsetting Jake Gyllenhaal for Nightcrawler and the aforementioned David Oyelowo for Selma. I'm disappointed that Gyllenhaal didn't get nominated. His performance as Lou Bloom- a psychopathic cameraman who becomes obsessed with documenting grisly crimes, is a career best from him. While The Theory of Everything was certainly a conventional biopic I thought Redmayne gave a convincing performance as Stephen Hawking. Some expected Carell to get shut-out but his against-type performance as Olympic wrestling coach John Du Pont deservedly made the cut. But his role is somewhat a supporting role, which may hurt his chances at winning. I predict Keaton will win. He's the comeback story of the year, playing an actor who's striving for a comeback. Keaton has been one of our most underrated actors his entire career. The Oscar will be a bittersweet reward for both Birdman and decades of strong work It also helps that Birdman is one of the most acclaimed films of 2014.
The five Best Director nominees are; Wes Anderson, The Grand Budapest Hotel, Alejandro G. Inarritu, Birdman, Richard Linklater, Boyhood, Bennett Miller, Foxcatcher. and Morten Tyldum, The Imitation Game. The Best Picture nominees are: American Sniper, Birdman, Boyhood, The Grand Budapest Hotel, The Imitation Game, Selma, The Theory of Everything, and Whiplash. Anderson and Linklater- two of the finest American directors of the past twenty years- received their first career nominations for Best Director, so congratulations to these talented guys. Miller is the only nominee in the Best Director category whose film wasn't nominated for Best Picture. It's saddening that such a rich and intelligent work such as Foxcatcher wasn't nominated for Best Picture. I know many hate Inarritu and feel he's a pretentious fraud and Birdman is heavy-handed and empty- but I loved the experience of watching that film and am keen to see it again. Tyldum's direction in The Imitation Game is decent but I wouldn't his work above Whiplash's Damien Chazelle or Inherent Vice's Paul Thomas Anderson. And again, it would have been amazing for DuVerney to be included.
I'm happy my two top two favourite films of 2014, The Grand Budapest Hotel and Whiplash are Best Picture nominees but Boyhood and its director appear to be the frontrunners. The Academy loves a good narrative to go along with their winners and Boyhood has the most daring and incredible narrative of all this year's nominees. Shot over 12 years, showing one actor- Ellar Coltrane- age from 6 to 18, Boyhood was a passion project for Linklater, who also made the Before Trilogy (Before Sunrise, Before Sunset, Before Midnight). Those films explored the relationship between Jesse (Ethan Hawke) and Celine (Julie Delpy) over nearly twenty years. Linklater didn't initially plan to make the latter two films of that series but he had a clear vision for Boyhood from the outset. The resulting film is the most critically adored film of the year. If it wins Best Picture/Best Director then it's something critics and the academy can actually agree on.
In Original Screenplay, I'll go with Birdman and in adapted I'll say Whiplash (adapted from Chazelle's short film)
Like many, I'm disheartened The Lego Movie wasn't nominated for Best Animated feature. That's a truly joyous and inventive film. In Best Visual Effects, I think Dawn of the Planet of the Apes takes it due to the outstanding motion capture work. In Cinematography, Roger Deakins may get snubbed again for his work in Angelina Jolie's Unbroken. Emmanuel Lubezki won last year for Alfonso Cuaron's Gravity and may nab a repeat win for Birdman and it's "one take" camera work. CitizenFour, Laura Poitras' documentary about NSA whistleblower Edward Snowden, is the only nominated documentary I've seen. For me, it's a sharp character study of Snowden as well as film about the big issues of privacy and government spying. I'd like to see it win.
So, that's it for now. The 87th Academy Awards will be held on February 22nd. See you there.